Moving long distances requires a lot of planning, and most people don't have the time, knowledge, or energy to do it effectively. That is why we are here for you!
We are a team of experts in the moving industry who will take care of your needs and make relocation as easy as possible.
Laaks is a long-distance moving company in California with offices in Orange and Riverside Counties that offers excellent customer service while assisting you in moving with comfort, style, and safety!
We are a specialized well-known moving and storage company with several years of expertise in long-distance moves. Our specialists are well-known experts, able to handle any relocation, no matter how big or small.
Over the years, we have become steadily committed to quality, values, dedication, and growth, making us the industry pioneer. If you are looking for the best state-to-state moving company in California, you can rely on us.
We are affordable long-distance movers in California and highly skilled and experienced in moving your belongings to your destination quickly and safely using modified strategies at a cheap rate.
Laaks Moving Services has a long history of providing clients with excellent long-distance moving services in many American cities. We are highly committed and dedicated to ensuring you get the best moving experience when relocating to another state.
Our tremendous offers at Laaks Moving Services
Long-distance moves:
It is an important process requiring much effort. A lot of extra thought, preparation, and consideration go into long-distance moves, and we are aware of how complicated and stressful the moving process can be. We are committed to making your move more effortless and stress-free. Our experienced movers are professionals and are here to serve you, ensuring that your goods are safe and well secured and are delivered to your designated apartment or office on time. Thanks to our years of moving experience in American cities ranging from Florida to Nevada and various towns in America, we've gained a lot of insight and inspiration through experience.
Local services – in-state moving:
We are well acquainted with our local cities in Orange County, Riverside County in California, and other counties in the state. Whether moving to a new neighborhood in a different state or within California, choose the affordable long-distance movers with Laaks. We are available to assist you in your moving process.
Convenient transport and professional and well-skilled team:
When searching for the best long-distance moving service, one of the factors to consider is the safety of your items and goods and conducive transport for your luggage. Our entire staff is well trained in the exquisite art of transporting and moving fragile or valuable items, so they are all capable of handling your most valuable goods with the utmost level of care. Our staff is made up of professionals and a highly skilled team working hand in hand to ensure that the satisfaction of all our customers is met during the long-distance moves.
Commercial moving services:
You need an experienced firm when you hire someone to relocate your office. We have complete expertise in the commercial relocation of offices and workplaces. We offer all the tools required to move items in your office or warehouse, including copiers, laboratory equipment, bookshelf, and more.
Packing goods and items:
Packing is easy and cost-free with Laaks Moving Services. We provide a wide range of techniques and services that make the packing experience easier and more comfortable. Using our packing services for your apartment or office you save time.
We effort and guarantee that your valuables are adequately safeguarded during the move. Our skilled packers will help you with everything from standard packing services to specialized support for priceless valuables goods.
Conducive Storage facilities:
Regardless of the circumstance, the climate-controlled storage facility operated by Laaks Moving Services is the ideal option for short- and long-term storage. It is also constantly monitored under strict surveillance. You can count on us to deliver your package securely. Please request a free quote from one of our seasoned sales representatives.
Even though relocation sometimes can be stressful and challenging our team has discovered the secret to local and long-distance moves without stress and hassle, and there is nothing we enjoy more than using it for our clients to get a fair cost and estimate of their moving process.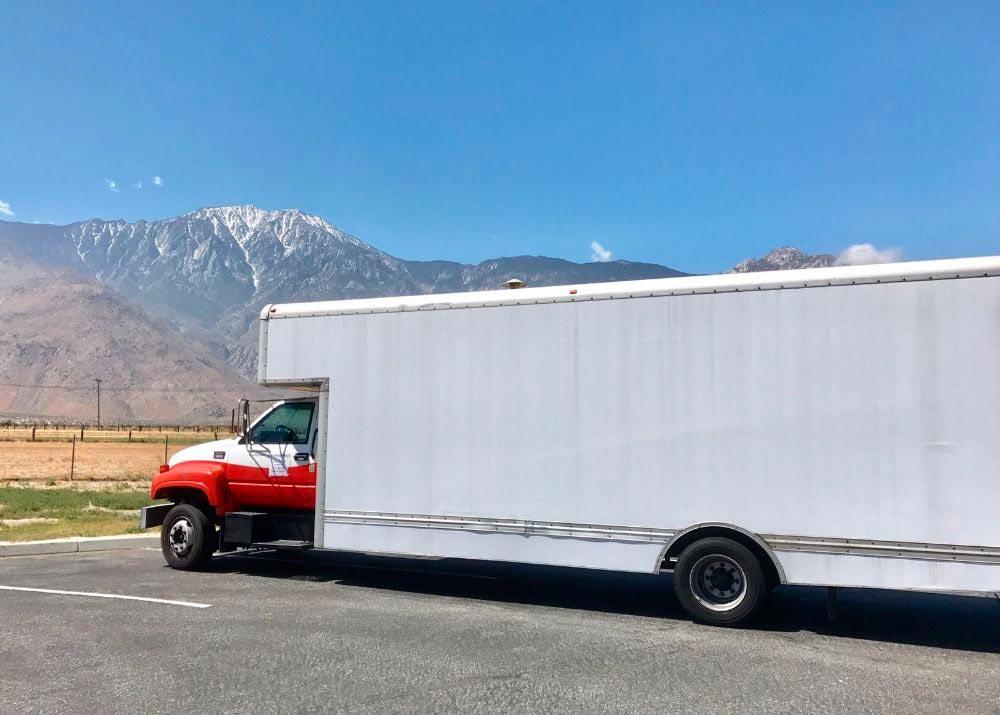 Our Long-Distance Movers' Process
We require the following details and information to give you a well-detailed estimate when moving from California to another state:
To establish your long-distance moving process and give you the most accurate cost of your relocation, a representative of Laaks Moving Service will get in touch with you to set up a free assessment and evaluation of your apartment or office. Once you have filled out the Instant Quote form on this page, you will receive a free quote.
We need to ascertain the distance and duration of the moving process. The starting point and end point interval of the journey will be calculated.
Our team of long-distance movers will give you an estimated time for their arrival one to two days before the moving date to start the packing of your items and goods. Also, the date of the delivery, unpacking, and arrangement of your belongings will be revealed to you.
You will give us the lists and the number of items that need to be packed and moved. We assure you of the utmost protection and safeguarding of all your items. You can also indicate if you have any unique and valuable items among your properties to be moved.
We will provide you with packing materials, including boxes, tapes, and wraps which will be labeled to ensure that all your goods are safely packed for the move. After getting to your new apartment or office, your items will be carefully unpacked and arranged in their designated spaces.
We then provide you with a fair and affordable estimate in line with the details and information given to us.
---
Our most popular long-distance moving services
from Irvine, OC and Palm Springs, RC
---
There are various benefits to enjoy when you entrust your long-distance move to us at Laaks Moving Services:
Active and full customer support
We are fully registered and licensed
We have several years of expertise in moving services
Your goods and items are all insured and safe.
Affordable & stress-free moving service and experience
Free consultations; and many other benefits.
Kindly fill out the online reservation form to book our services. Make use of our Long-distance Moving Calculator when you need to request a free quote estimate, and you can reach out to us and contact us anytime for any inquiries.
Entrust to us at Laaks, and we'll give you peace of mind as you move safely to your new destination.