Looking for movers to move within California State?
We at Laaks Moving Services offer the best solutions that fit your budget. Our California in-state moving professionals make sure that you do not face any difficulties throughout the process.
Moving is one of the most stressful that you will likely do in your lifetime. No one really likes to move and one of the primary reasons is that there are so many things that can go wrong. Along with all of the stress, it costs a lot of money, not to mention the possibility of injury is pretty high.
One of the best ways to eliminate all of the stress involved with your next move is to hire a moving company. They will handle all of the logistics and make all of the necessary decisions and all you will need to do is open the doors on moving day. Fortunately, in Southern California, you have numerous options when it comes to professional moving companies. One of the best and most reputable movers in Orange County and Riverside County is Laaks Moving Services.
Our company handles all kinds of in-state moves in California. We are more than capable to handle any size move, no job is too big or too small.
Laaks Moving Services
Laaks Moving Services is a local moving company that specializes in full-service moving. We handle all of the logistical planning and our highly trained teams of packers and haulers take care of the moving of all of your belongings. Our team handles the scheduling of the pick and delivery date(s) for your move.
All of our moving packages are all-inclusive and cover everything from start to finish. Leaving you all the time you need to handle your personal business. Virtually all you need to do is open the doors on moving day and they handle the rest. Our movers arrive at your home at the scheduled time and pack up all your belongings and put them securely on the truck(s). They take your belongings to your new home and unpack them.
All of the materials and equipment used during the move are included in the price that you will be billed. All of the supplies including the following; Bubble Wrap, Packing boxes (including special wardrobe boxes), Packing Tape, and Moving Blankets.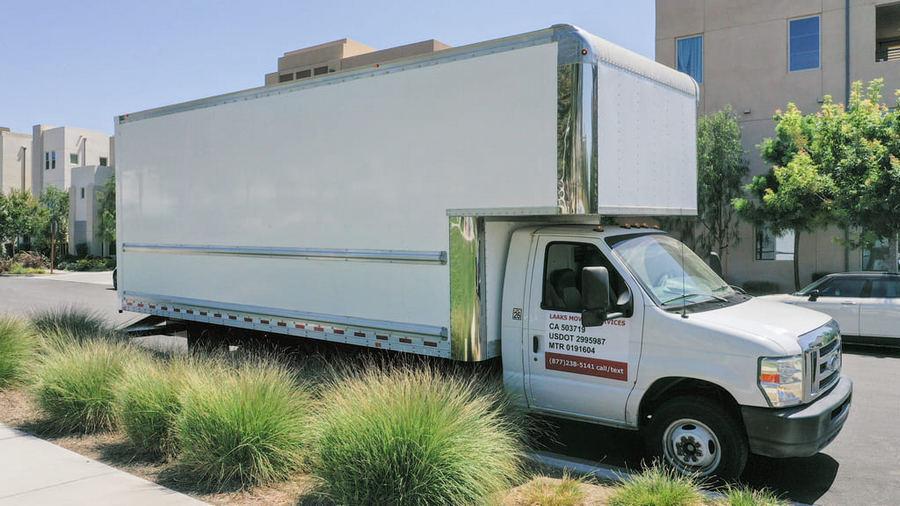 Moving services to Santa Rosa, CA from Orange or Riverside counties
Laaks movers specialize in long-distance moving within CA, we can pack up your whole house anywhere in Orange County and haul it up to your new place in Santa Rosa. Company have a fleet of trucks and all of the necessary equipment that it will take to move your belongings from any size home. Movers have the expertise to handle logistics for long-distance moving within CA including Northern California areas like Santa Rosa from Orange County.
Specialize in residential and commercial moving
Laaks Moving Services offers its moving service to all residential homeowners and commercial business owners. Regardless of the size of the move, we are capable of handlings everything for you from start to finish. Whether you are relocating to a local apartment or executive home, we will pack up all of your belongings and move them across town or across the state. Our moving professionals will handle everything so that you don't have to worry about it. The same goes for commercial businesses, our movers will pack up all of the company's equipment and move it to your new location regardless of the size of the business.
What are people saying about Laaks Moving Services?
One of the best ways to get to know what kind of service you can expect if you were to hire us is the find out what other people are saying about them. In order to help with that we decided to include several testimonials that we found online. Below are just a few of the many posts we found online from former customers.