Laaks Moving Services is a reputable company in Lake Forest, California. Our moving company offers full-service moving to meet your demands and ensures a smooth and stress-free relocation.
Are you relocating to a new neighborhood and have valuable possessions? We fully understand your concerns and we are here to help with our professionally trained moving crews and moving services.
We are well familiar with Lake Forest and surrounding cities. That means that we always avoid the traffic and can bring your items faster to save your money. Your belongings will be safe and delivered on schedule and in the appropriate spot from corner to corner, door to door.
Laaks Lake Forest Moving Services is near you
Our team is the most affordable both for short distance and long-distance relocations because of our fantastic services at reasonable prices.
Our company provides:
Local moves within the City of Lake Forest, CA
In-state moves in California
Long-distance moves from California to other states
Commercial moves
Labor Only Services
Temporary storage
We are one of the biggest moving and storage companies in Lake Forest CA. You can select moving services that best fit your budget and needs . Our moving aid will provide a trustworthy solution to all your requirements.
Lake Forest Local Moving Services,
Orange County, CA
Searching for expert transportation services in your area? Laaks Moving Services is always ready to help you with the relocation. Our team of professionals will help you find the best solution for a local move.
Commercial Moves,
Orange County, CA
Are you looking to relocate your office? Do you need to disassemble or reassemble cubicles? Are you looking for a reliable moving company to move a huge warehouse from one point to another? Our combined insurance coverage exceeds $2,000,000 which is twice the typical requirement by commercial residencies to move in. Please contact us for assistance and we will be ready to help you.
Labor Only Services in Lake Forest, CA
Already have a truck that needs to be unloaded? Need your household goods to be packed and loaded to the container? Looking to move a single item within one residence? Contact Laaks Moving Services to schedule an appointment. All your goods, from furniture to fragile items, will be fully protected by our crew. Our team of experts conducts an excellent job and values your time and comfort.
California Long Distance Movers
Moving long-distance is a very stressful process. However, our services can help make it stress-free. We always have the right size of the moving truck available for you. As a result, everything will be delivered on time, and you will receive the best price.
We can move you to any state within the United States no matter how far it is. Our company has all necessary permits to perform all-inclusive relocation services out of the state of California.
SPECIAL OFFERS OF RELOCATION
---
Do you require temporary storage?
You need to move out now but don't have a new move-in location set up yet? Laaks Moving Services will offer you a temporary secure storage facility.
Additional Services in our moving company
Visual Estimate
Are you looking to get expert advice for your upcoming move and want to get a detailed quote? You can always ask for a visual estimate from us to get more accurate numbers. Our manager will carefully inspect the property to suggest an appropriate size of the truck and number of movers to fit your moving budget. Laaks Moving Services can move your stuff over long and short distances and is available 24 hours a day, seven days a week. Simply get in touch with us and we'll help you out. We provide everything you'll need to pack your belongings, ensuring that your furniture, clothing, and other valuables arrive in perfect condition.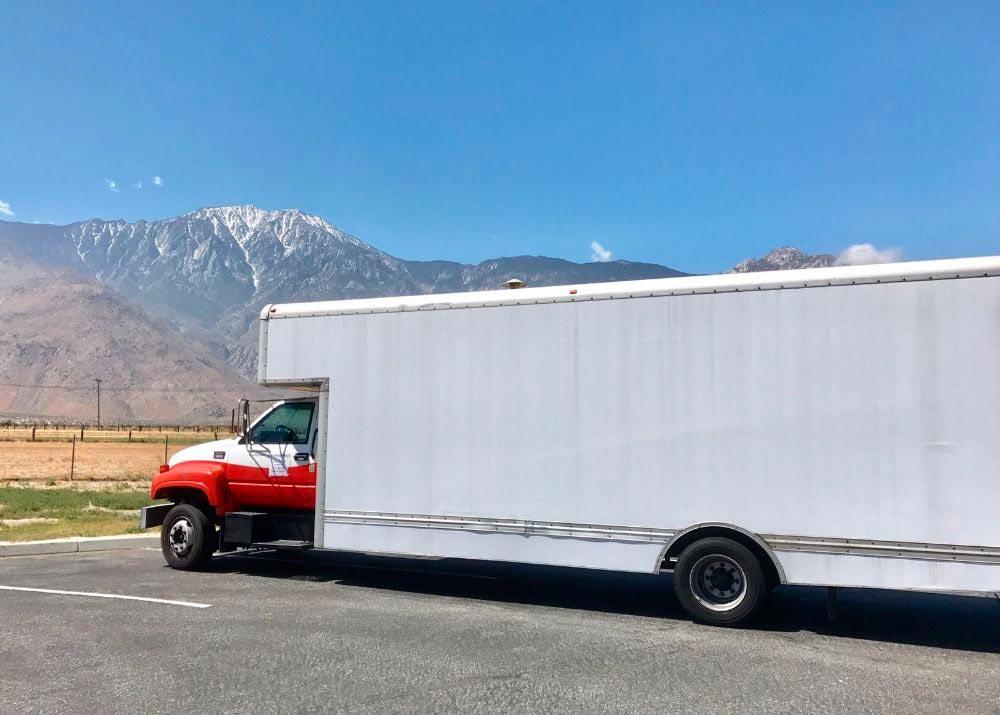 Laaks Moving Services – your best movers in Lake Forest, CA
No need to search around: Our rates are competitive, so you won't have to spend weeks looking for the best deal. We offer flat-rate packages and labor-only services at the most competitive prices.
You can contact us to get a quote for your move and we will find the best solution for your request!
Our dispatch team works with you to decide the services you require to accomplish this. Our crew will also assist you in determining whether you require extra services from our intrastate moving company. Our relocation consultant will provide an estimate for the move once they have determined your moving situation.