Moving time is one of the most dreaded times for any homeowner. There are so many things that have to be taken into consideration when planning such a huge event. For many people, this is a primary reason why they don't even want to think about relocating. Unfortunately, these days not even one can control this. The last thing they want to think about is finding a local moving service at the last minute.
One of the reasons for this is today's business climate, some businesses are having to consider relocating or shuffling key personnel. This seems that those people may have to uproot their families and move to a new area. This could be across town or even to an out-of-town location. One of the best instate movers according to several online websites.
Fortunately, some companies specialize in relocation and they offer their services. One of those companies in the Orange County area is called Laaks Moving Services. We are a local mover that has been serving cities throughout the Orange County area for more than a decade.
Laaks Moving Services
Laaks Moving Services is a high-quality moving company that provides local moving services to people living in Orange County (including Irvine) and Riverside county (including Palm Springs) in Southern California. Our local moving services packages are all-inclusive and take care of virtually all of the moving decisions for you. If you decide to go with us, you only need to open your front door.
We send a pack-up team to your current address and pack all your things and load them in one or more of the company trucks. All of the packing supplies and packing blankets and included in the price quote. Once your belongings are packed up and loaded up on the truck, we will meet you at the address of your new residence. Our movers will then unload everything and place them where you want and begin unpacking all of the boxes.
Packing Supplies
Bubble Wrap
Packing boxes (including special wardrobe boxes)
Packing Tape
Moving Blankets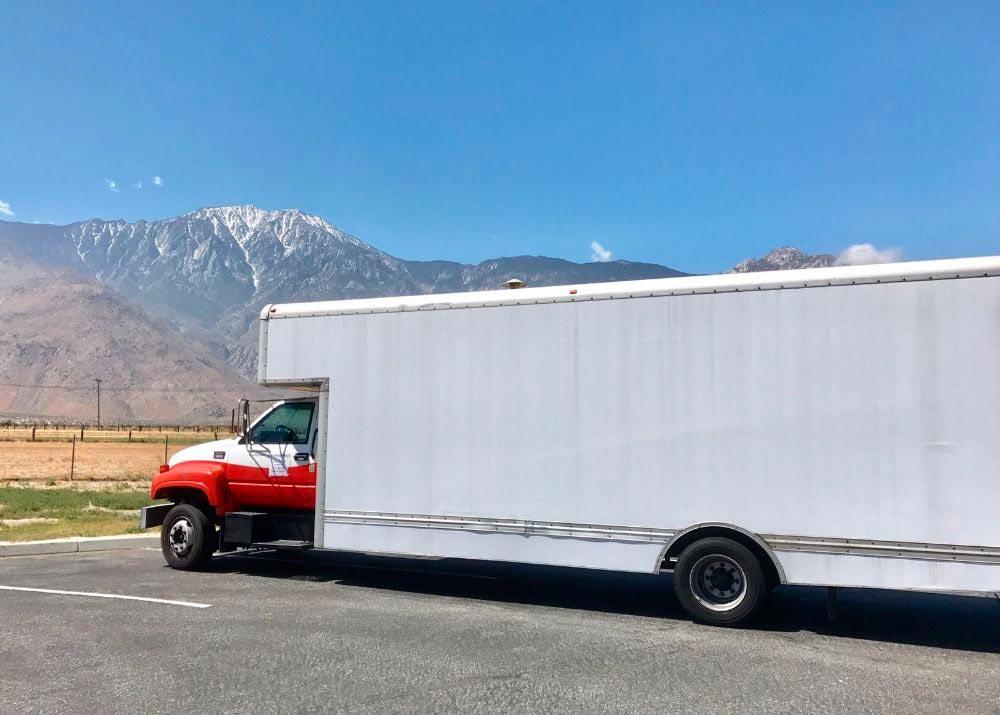 Specialize in Residential and Commercial Moving
Laaks brings its nearly a decade of moving and relocation services to all of the residences and commercial businesses in the local Orange County and Riverside County areas. No job is too big or too small for our team. We move you and all of your belongings from your studio or one-bedroom apartment and move you across town or even elsewhere in the state of California. Movers can handle homes large and small including executive homes and mansions. We can even handle a complete business relocation regardless of the size of the business. Our company has all of the necessary equipment to move furniture, and production equipment if necessary. Movers will even set up the office furniture in your new office spaces.
Same day Movers Orange County
Laaks Moving Services are experts in the moving industry and we have unbeatable knowledge of the Orange County area. We know all of the local traffic patterns and can use this valuable information.
Our team developed travel routes that make it easy for us to ensure that we can complete most local moves in a single day. The company also has all of the vehicles that are needed to transport everything from point A to point B as quickly as possible.
Affordable Movers Orange County
We can offer all of the moving services to all residences in Orange and Riverside counties. Using a well-maintained fleet of vehicles and experienced and well-trained staff, our company can quickly pack up and move your entire home in much less time than other movers. This makes it possible for us to keep our pricing much more affordable.
Laaks website includes a special feature we call Moving Truck Calculator, which allows you to get an idea of how much it will cost for the truck to transport all of your belongings or business assets.
Best movers in Orange County
Anyone can claim to be the best at anything and you may or may not believe them. However, when you can read what other people are saying about us after using our moving services, that tends to hold a lot more weight. So, we decided that it would be beneficial to you the reader to add some testimonials that were written by some of our customers.