There is a very good reason why people say that moving is one of the most stressful activities anyone can do. There are so many things that go into a move and that can easily lead to things going wrong. For that reason, many people turn to a professional moving company. By doing this, they can share at least some part of the responsibility and that can help to at least minimize some of the stress.
Regardless of where you live in the country, you will likely have several different moving companies. If you are in the Riverside County California area, you have a lot of options when it comes to city movers, including Laaks Moving Services. We are a local relocation company in Palm Springs that specializes in moving both residential and commercial properties.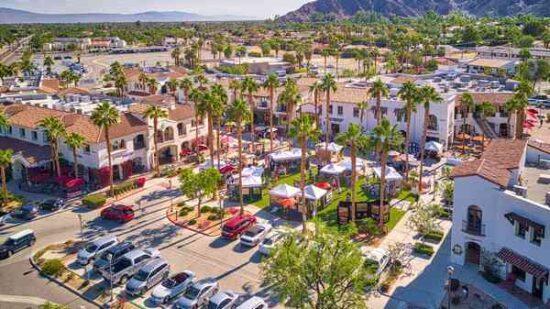 Why You Should Strongly Consider Hiring Laaks Moving Services
Laaks Moving Services is a full-service moving company that services all of Riverside County in southern California. We specialize in complete relocation services for people and businesses looking for a home in the area of Riverside County or out of county and state California. We have been in business for more than 8 years and have received numerous five-star ratings on social media sites such as Yelp and Google.
All of the people that work for us on the moving side of the house are bonded and insured. The company carries $1,000,000.00 in liability insurance as required by law in California. Our services are all-inclusive and with no hidden charges. We handle all aspects of the relocation from and to Palm Springs of both residential properties and commercial properties.
No job is too big or too small, our movers can handle them all. Whether you currently live in a house, or one, two, or three-bedroom apartment. The team can:
handle luxury mansions and other expensive homes
handle large-scale commercial moves as well
Our moving services include all boxes, bubble wrap, and packing tape that are necessary for each move. To ensure that no property is damaged inside the truck, we use heavy shipping blankets to cover larger objects.
Coverage area includes all of Riverside County with cities:
Palm Springs
Palm Desert
Indian Wells
La Quinta
Rancho Mirage
Desert Hot Springs
Moving Services in Palm Springs
As a professional moving company, Laaks offers a wide range of moving services designed to help both residential homeowners and commercial property owners. Whether you are moving across town or clear across the country, we can help from beginning to end and all points in between.
Our team is staffed by well-trained and professional workers. We help to alleviate some of the stress associated with moving. We are highly experienced when it comes to planning and carrying out the move. We handle all of the details from start to finish so you don't have to worry about it.
What services you can order from movers
in Palm Springs CA:
Same day moving services in the area
Long-distance moving services
Commercial moving services
Labor-only moving services
SPECIAL OFFERS OF RELOCATION
---
Local Moving Service – At Laaks Moving Services we can handle any size local residential or commercial move. Our moving packages are all-inclusive and that means packing up, loading up, hauling, and unloading at your new destination. This also means all necessary supplies are included; boxes (including wardrobe), bubble wrap/paper, and packing tape.
When loading up your stuff into the truck we take special care to ensure that all of your belongings or company property arrive safe and sound. We also use heavy-duty shipping blankets to add extra protection for items that cannot be boxed up. After arriving at your new place, we unpack all the boxes and place your belongings into the house.
No job is truly too large or too small for us to handle. Whether you are moving out of a one-bedroom apartment or an executive mansion, we can handle them all. The same can be said about commercial businesses, we can handle any size business. We guarantee to deliver the highest quality service possible.
Labor-Only Moving Service – If you have your truck already and you just don't want to be hassled with the packing and unpacking or even you simply need your stuff loaded on the truck. We offer another quality service that we referred to as our labor-only moving service.
With these two services, we do all the heavy lifting and you just have to drive the truck to and from your new home. We can pack up your stuff and ensure that it is ready to move and pack it all in your truck and then unpack and place everything where you want it. We can also load everything for you after you have packed it up and then unload it at your new place.
Long-Distance Movers – Our long-distance moving services are designed especially for people relocating outside of the Riverside and Orange Counties. We know that moving out of the state presents a whole new level of stress for most people. Fortunately, we have a very dedicated staff that prides themselves on being able to deliver on the company's promises.
When it comes to residential moves over longer distances the key is ensuring that everything is packed extra securely. We also use trucks and trailers that are designed especially for long-haul transportation. Since we have been doing this for many years, we have perfected our logistic processes to be able to provide guaranteed pricing.
If you are looking for affordable long-distance movers near you and need to move from Riverside or Orange counties to cities like Las Vegas, Phoenix, or even Salt Lake City, Utah, we have special transportation packages. Just give us a call and we can work with you.
Commercial Moving Service – Moving a business is a huge undertaking and we have the knowledge and experience when it comes to this kind of job. We handle all of the packing and unpacking of equipment, office furniture, and inventory. Our commercial moving company takes care of all the logistics and supplies needed to accomplish the move. We can tailor our plan to fit your business's requirements.
We have the necessary trucks to haul equipment from site to site and all equipment is meticulously maintained. Our teams of packers and haulers are highly trained, and skilled and will ensure that everything arrives safely and is placed in the right place.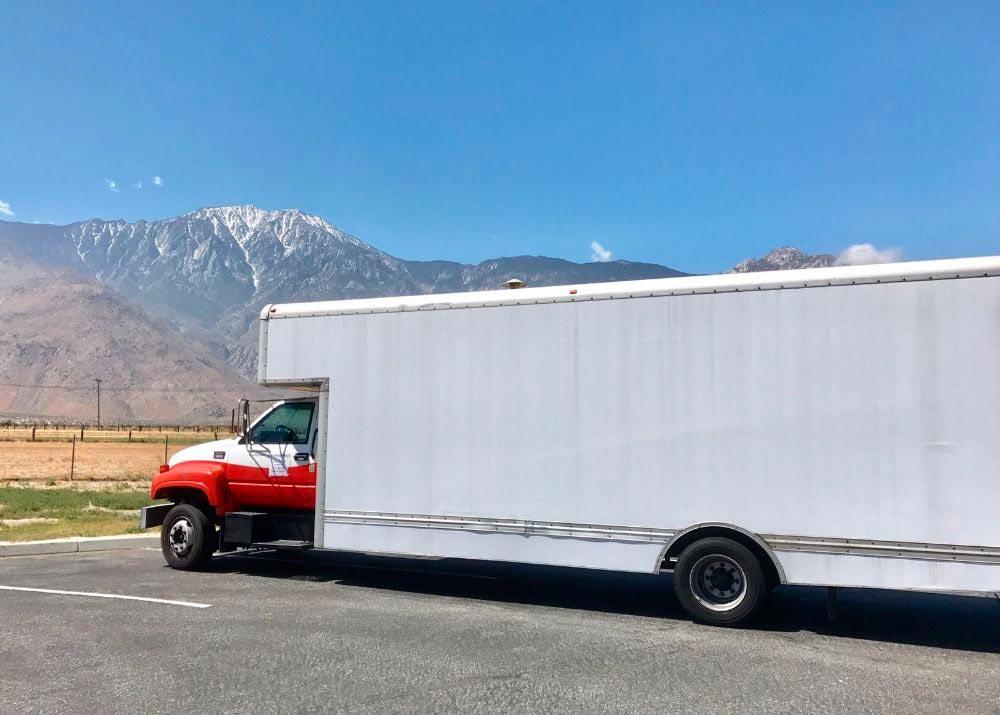 Licensed and Insured
Laaks Moving Services has gone the extra mile to be licensed in the State of California. You can be assured that we will live up to and or exceed all of the industry standards. We train all of the teams on the proper way to pack and move your belongings. Along with being licensed, we are also fully insured.
We have all the required liability insurance that is required by most property management companies. Most management companies will not allow any contractor or subcontractor to do any work on any property in their control unless you can show proof of liability insurance. This is designed to protect all party's in case of an accident.