Arranged a move in Irvine and the two men crew were very professional, fast, and careful with my items. The prices were very reasonable and not as high as all the other movers I looked up on Yelp. They brought big bubble wrap, moving blankets, everything you could think of. They also had really good communication with email reminders and called me when they were near arriving. The truck is very big and fit everything. Best of all they stacked my storage unit and maximized on the unit I rented. They were very good and I'd recommend them. In fact, I'm late to write this review but I've just hired them again to move my items from storage into my new place. Very nice and good customer service!!
J J.
Irvine, CA
Alex, Denys and Max just helped my mom move into her new house. They were quick, proficient and extremely kind to her. They even took a picture of her in front of her old house since I couldn't be there. I would definitely recommend this company to anyone who's moving and will use them myself in the future. Many thanks!
Kat I.
Long Beach, CA
Have used them for a local move and a long distance move. Excellent in both situations!!! Kamil and Jonas get an A+ from these teachers.
Nedd B.
Wellesley, MA
Max, Alex and Denys did a fantastic job moving us!!! I highly recommend using them and we will in the future when we need moving services. They were polite, efficient and frankly, did the best moving job we ever had!
Monica g.
Cary, NC
These guys understand customer service. They are courteous, communicative, and really careful with your stuff. They came highly recommended and I would recommend them to anyone in the OC area looking to move. And I booked them pretty much last minute.
David and his crew are really nice. Would call them again for my next move.
Andrea S.
Burlington, WA
Laaks Moving Services, specifically my Russian dudes, Roman and Sergei, were absolutely on point and deservedly earned this 5 star review.
Booking and confirmation was simple and streamlined, and communication from David was professional and courteous.
Originally booked the 2 mover, 3 hr. special, but living on the 3rd floor and them carefully wrapping all furniture made that time frame to finish highly unlikely. All in all, it was a 7 hr. move, but these guys worked the entire time, save a 10 minute break, without questioning the longer time frame at all.
Once we got to our storage unit, they meticulously Tetrissed our entire 2 bedroom apartment belongings into a cozy 10×10 unit.
These guys were studs, and saved me and my friends the headache and muscle aches of moving!
Laaks is highly recommended in my book! No hidden costs are upcharges. What you see is what you get!
D.J. U.
Santa Clara, CA
I had the pleasure of having Uri & Alex be my movers this past Tuesday. Not only did they drive out of their way to the City of Industry to pick up my new couch but they also did such an amazing job that I never broke a sweat! They even wrapped and packed things up that I didn't think needed to be. They made this move very easy for my boyfriend and I. I highly recommend this team for any moving in their future.
Thank you Uri & Alex! You guys are the best!
Justinne A.
Marina del Rey, Los Angeles, CA
Yurly and Alex Starly did an excellent job moving us into a 3rd story apartment. They were punctual and worked quickly and efficiently. I was worried that things would get damaged going up the 3 flights of stairs but they were careful a nothing was damaged at all. I highly recommend you use Laaks Moving Services.
Rommel A.
Long Beach, CA
We hired Laaks Moving Services, and I highly recommend them!
From the initial inquiry to the final box that was moved in, we had the best experience with a moving company that you could have. Their work was matched only by their politeness and friendly banter.
We'll definitely use them anytime we have a need!!!
Thank you again guys and good luck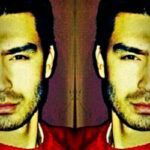 Zhenis T.
Westpark, Irvine, CA
Was extremely pleased with the service and the pricing. Alex and team were very professional and had an eye for the detail. The manager who I booked this through was also very customer service oriented. I would definitely use them again and have since referred them to a friend of mine who will be moving next month. Keep up the integrity and the great work that you all do! Thank you!
Kathy D.
Irvine, CA
I have three houses.
I found "Laaks Moving Services" on Yelp & I am adding another excellent review to help others. Alex & Yuri packed & loaded my pod #1.
I will be requesting Alex & Yuri for pod #2 & anymore I require.
They both showed up on time; and wrapped & packed everything the Best I could hope for. I highly recommend this moving service.. The customer service is Great & the Service & Work Team is Wonderful…!!!
Claudia G.
I have used Laaks Moving Services twice now and I have been impressed each time with the care, courtesy and efficiency of the gentlemen who helped me. This time it was Paul and Kamil. They arrived on time, and called ahead to make sure that my schedule had not changed. I would definitely recommend their service and especially these Laaks employees.
Kerry M.
Laguna Beach, CA
I'm so happy with this company , regardless heavy rain these guys showed up on promised time and took everything out of apartment very fast and delivered it to new address, they even helped me to move some stuff around my place that were already in the apartment! Customer service is great and they are very fast, they did everything on time they promised. Reviews here for sure helped to make a decision and i'm gladly to add another true positive review!
For sure will be using them in the future!
Arina B.
Mission Viejo, CA
We had a wonderful experience with Laaks Moving Services! Garry and Dima did a terrific job moving us from apartment complex to apartment complex (with long distances from the truck and slow elevators). They were super fast and efficient while also being careful with our belongings and fragile items. They completed the job in the exact time estimated and the rates are the best you can find! I would absolutely request their services again for any future moves!
Kristin V.
These guys are aces. I've hired a lot of movers in the past and it usually is never a great experience, but Greg and Dennis did everything right. Their rates were affordable especially for helping us last minute on a Sunday. They were prompt, very courteous, very careful, fast, experienced, and have a big clean truck with all the right tools for getting your stuff from one place to another without a scratch. My place in LA has a lot of challenges, like tons of stairs and these guys never complained, just saw a challenge and figured it out.
If you are looking for movers, just save yourself a lot of hassle and pick up the phone and call Greg now. Seriously, stop reading this and start packing, great help is on the way!
Cosmo J.
Detroit, MI
Best moving company I have ever dealt with. And I have experienced several movings from Europe to Japan and within the US. They are professional, courteous, efficient, and very affordable.
I booked a 2-bdr apartment moving from a 3rd floor in Woodbury to a 1st floor in Woodbridge with an intermediate stop at a local self storage place. Two people came to my place the day before and packed everything I asked them to. Packing was very careful and accurate but no time wasted to make some extra hours charge. The next morning my three movers showed up and took care of all my stuff in record time. Most important… it is the first time that I have no broken or missing items!!!! Not even a scratched furniture!!!
Andrea M.
I was hesitant at first to hiring movers for my move but given the size and weight of my furniture I knew I would need help. Laaks movers did an amazing job getting my furniture down one floor and up three. They did it while being courteous, calm, and overall a pleasure to be around. They were professional from the start and made sure we had everything the way we wanted it. After my experience with them there is no doubt that I would hire them again for any moving job I have. If you are looking for true professionals who will take great care of your items and belongings, I would highly recommend hiring the Laaks group!
Denise L.
Long Beach, CA
Have used this service twice and they are awesome. Would recommend them any time. They are patient. Treat your items like their own. Really friendly and fast. Nonstop had to stop them and offer them water to take a breather. Even helped me get back into my apt when I locked myself out 5 stars does not do them justice Yuri and Dmitry were awesome…….will use them when I move again
Ray C.
Overall very satisfied. The crew came about an hour after the expected window, but gave a few hours notice and even discounted the whole move by about 20%, which was more than fair for me. Got the whole move done way quicker than expected, with no damage/scuff marks, and a high degree of professionalism. Would definitely move with them again!
Justin B.
Irvine, CA
If you want strong, capable young men to carefully, respectfully and efficiently move your valuables then use this service! We were so impressed by the 3 young men that moved our family of 4. They had a very efficient system of how to disassemble, pack, unload and reassemble and we didn't have to worry about any damage to our valuables, our past home or our future home. Their prices are very competitive and came in at 1/3 the price of another 4-5 star moving company. Their customer service was outstanding from the first quote, to the reminder call, larger window to the scheduled time and the on time reliability. They were very patient with our family and our kids who very intrigued by the whole process.
We have moved friends and family for years but decided it was time to have some professional help and it was worth every penny!
Robin C.
The best moving service I have had .
Denys and Kamil worked really hard and professionally to make sure everything gets moved properly with reasonable prices.
I am very satisfied and I would definitely recommend Laaks Moving Services.
Hemin P.
Tustin, CA
Thank you Uri and Alex! You guys were the best!!! I am very happy and glad to have found you!
d s.
Orange County, CA
These guys did such a phenomenal job moving both my mother and I for same day service. They were good, courteous, able to trouble shoot quickly and went above and beyond. No extra fees, flat fee truck charge (covers mileage) and no materials charges. My best experience with a moving company period. I highly recommend them!
Sherry P.
Irvine, CA
Everyone knows moving is always hectic, which is why good help is so important. Laaks helped by doing exactly what was needed. My initial email correspondence with them received quick, same day response, including the site link to move forward with the reservation. After making my online reservation, I received an email confirmation and a phone call two days before the move date. The day of the move, the movers called to let me know what time they would arrive and were prompt in their arrival. When they arrived, Gary and Yuri were professional and courteous, and moved everything quickly. I would highly recommend Laaks Movers, especially with the Yelp deal, which saved me $50. Thanks, guys!
Cyndi B.
Irvine, CA
Max and Dennis did a fantastic job moving my family's entire home last weekend. It's hard to believe 2 guys could load and unload an entire 3 bedroom + garage home on their own barely breaking a sweat. These guys went to work. I'm talking about carrying super heavy china cabinents, treadmills, washer, dryers, etc. all with their bare hands!
They made our move easy going! I highly recommend that you take advantage of Laak's moving services because moving is no joke to do on your own! These guys are professional and very in shape. Thanks again Dennis and Max!
Raven B.
Harbor City, CA
I have used this company to move me from Newport to Santiago Canyon. I had a lot of "toys" to move, like my favorite Precor Elliptical Machine, which is quite heavy and expensive, also my music studio and my "little" Steinway piano. As well as Apple computers, speakers etc.etc… everything was done very professional, on time, on point, no damages, no BS. Smooth like butter. The manager us great un communication, very friendly and responsive to phone calls and email. Thank you, guys!
Natalya B.
Newport Beach, CA
Honestly, if you looking for professional mover, Only call LAAKS. you can not find better. Gary doing great job.
Bobi Y.
Santa Ana, CA
Great service and so quick ! Thank u so much for moving what we needed ! Price reasonable and quick to respond
Arti K.
Weston, WI
After having been thoroughly screwed by Movers4Less, I found Laaks. I just needed a couple of things moved that I couldn't move myself due to an injury. They picked up the phone in the first ring; gave me a quote in less than a minute; directed me to do a reservation on their website; and I'm all set for first thing tomorrow morning. The way this is going, I have no doubt that everything will be worthy of 5 stars.
Athar K.
Irvine, CA
I am moving for the second time in one year and am completely stressed about it. I've called three other moving companies and have dealt with complete nonsense. I called Laaks this morning and they were so helpful and accommodating. In ten minutes I had my reservation set and it was estimated to be half the price of the other companies.
Lis F.
Irvine, CA
The Laaks team came out to help my wife and I move from Lake Elsinore all the way to Irvine, CA. The team, Uri, Valentine, and Glen did an amazing job. They were extremely efficient and did a great amount of work. We have huge sofas and they saved us so much time and energy not having to move ourselves this time. They wrapped all of the sofas and furniture so it wasn't damaged during the move. David, the owner, even came down to help for a bit to make sure the job was going well and he was very nice. Thanks for everything Laaks!
Matt F.
Irvine, CA
Max, Denys,Alex.l, They helped us move a few weeks ago and they were just great. They were very professional, polite and efficient. I will definitely use them again. Highly recommend them to anyone!
Blane "Mimi" C.
San Diego, CA
Very efficient and reasonably priced service. These guys did a great job in helping with our move. I was very worried about my glassware and crockery but thankfully everything came in perfect condition. Good job and thanks!
M. S.
Martinez, CA
Best moving experience I've ever had. Reasonable rates and professional moving crew. Not only did we make a short distance move, we had a PODS container that needed to be emptied. The crew did it quickly and with a great attitude. Worth every penny. Thank you Yuri, Alex and Sebastian for making our move a pleasant experience.
Melanie A.
Santa Ana, CA
I had a short-distance move planned, maybe 15 mins away, but my new room was on the 3rd floor with narrow stairways in a brand new townhome – Laaks said "no problem"! They packed my things quickly and efficiently, wrapping everything up to perfection. Unfortunately, my bed wouldn't fit through the corners of the new house, so they completely disassembled it and reassembled it within 30 mins. That Ikea bed took me days to assemble! None of my items were lost, scratched or damaged in any way during the move (I paid close attention), and the rates were extremely reasonable. 10/10, I would definitely hire them again for my next move! Thanks Alex and Yuriy 🙂
Tiffany W.
Irvine, CA
Moved from Irvine to San Diego this past week. I was booked with another company that I used when we moved to Irvine last year, but the prices were so much higher I starter comparing Yelp reviews and pricing & we went with Laaks.
The owner was so accommodating to us. I called and they had an opening, but by the time I got back to him the next day to confirm he was booked. He spent most of the day finding us 3 men to do our move. We requested an early start time. (Other company wasn't willing to accommodate this) They were there and ready to go and called us a head to let us know when to expect them. Such nice, professional & hard working young men they were. Our drive time was 2 1/2 hours with traffic, so we bought them lunch to eat in the truck. When we got to the new house, they did everything we wanted and made sure we were happy before they left. I would recommend anyone moving local or out of the area to contact Mike to get a quote. The cost was about 1/3 less than the company I was originally going to use.
Mike also stopped by to make sure everything was going well & to thank us for using them. Would highly recommend this company.
John E.
Murrells Inlet, SC
Laaks Moving was fantastic! My husband and I are very picky when it comes to moving companies, but David and his crew did an incredible job! In addition, David was very prompt, in communication with us the entire time, and orderly. We will definitely be using them in the future and highly recommend them.
Carrie. D C.
Orange County, CA
I highly recommend Laaks Moving Services! They responded to my inquiry quickly by phone and then followed up with an email quote. Alex and Max arrived on time and were friendly and professional. They were quick and careful.
Kathy S.
Irvine, CA
I did quite a bit of research on moving companies on Yelp and decided to go with Laaks – they were very affordable, responsive, and were professional and personable. David and his team helped me move out of my 1 bedroom (3rd floor) apartment which wasn't an easy task! The team did a really great job and were so nice and friendly the entire time. I'm a week and a half late in writing this review but wanted to make sure I left a positive review for them. Will be recommending and using them next time. Thanks again!
Kelly H.
Irvine, CA
The first time I write a review on Yelp because they really deserve it. I called a lot moving companies in Irvine, and their price is the best. Their movers arrived on time and they worked hard also very professional. The owner David is a very nice guy. Highly recommend this company!
Kang H.
Costa Mesa, CA
Amazing, is all I can say about these guys! We were reasonably wary of companies in the moving industry, as so many have a reputation of either incompetence or near fraudulent pricing practices. Found these on Yelp, used them for our 175 mile (one way) move from the O.C. to Tehachapi this past week (and of course, for the movers, 175 miles back — a three hour trip each way). We cannot say enough good things about them.
From the office staff information and immediate response to my questions, to the fact that they actually sent someone out to look at our goods, and to give us a QUOTE (always demand this, whomever you use, because so many want to send you a lengthy form for YOU to complete from which they will "estimate", or just ask you for info on phone for what amounts to a guess, at your likely expense.) Let them look and quote/bid, as LAAKS did. They were also right on with the final cost, which was far less than the "estimates" from other companies.
Then the movers, DENYS AND ALEX! One a middle-aged guy in great shape, and one younger and bigger. They are not mere "movers" they are MOVING ENGINEERS! We had packed our own boxes, and when they arrived on time, they were extremely courteous, moved fast and with certainty; celophane wrapped and prepared everything almost exquisitely (also taking the bed apart, the dining table legs off, full dresser drawers out (and then putting them together on arrival).They placed everything where we asked on arrival, and put in a very long, hard, day.
I don't review here often, but LAAKS? WOW!
Hank R. and Annie K.
Hank R.
Silverado, CA
Our move was fast, efficient, and without any damages. The quote was very accurate, and we end up paying a little bit less than the quoted price. Honestly, it could not have gone any better. We are very satisfied, and will most likely use them again.
Suryan S.
Irvine, CA
This was my first experience with a moving company. I chose them because they were local and received good reviews in Yelp. There were 4 movers with a pretty large truck. They still couldn't get everything with one move though. They were very polite guys and worked really hard. They took care of our stuff and wrapped all the furniture to avoid damages. These guys worked for almost 12 hours with very little breaks. I would hire them
again in a heartbeat.
Rob W.
Irvine, CA
Hola Greg. Thank you for the great service. You know for me a move is a nightmare and I cannot even imagine that you will help me to begin new life. You are the best Russian bears i even met before. Yeeeha
Sergei K.
Los Angeles, CA
OMG! Until the moving day I was thinking that the relocation process is really a simple thing. Dear yelpers, believe me moving is a hell. Now I live in the City of Irvine and I hopefully moved from Hawthorne two days ago. Me and my gf were renting an one bedroom apartment for 3 years. The only thing that we didn't have to move was the piano( cuz nobody in our family plays piano). Couch,dresser, fridge, nightstands and really a lot of boxes! I was looking for a local company and I found guys from Laaks moving services. They do not have a lot of reviews on yelp but the guy on the phone was so polite and he's answers were professional that I decided to hire them. They showed up on time. They were nice , very clean and for sure very strong. They were like Russian bears. I was satisfied with what they've done. If you're looking for a movers in Orange County or in the City of Irvine do not hesitate to call them or hire them and you will get a GREAT service!
Russell W.
Lawndale, CA
Great movers I've hired ever. They moved me on December band everything went exceptional. Maxim and Dima vere extremely careful with my brand new tv ( that was the only thing I was really worry about). They have a three hour minimum limit which is okay for most moving companies.
Annete Z.
Palm Desert, CA
Best moving services hands down Max Jesse and Dima were careful with our belongings and got the job done fast! I could not have asked for a better group of movers. When we are in need of moving services again we will always go through Laaks Moving Services!
Will A.
Irvine, CA
I moved with laaks few months ago. They help me to move out from my palm springs condo to the apartment in Irvine. Was very happy with their customer service and movers skills. Will use them again.
Rumka V.
Irvine Business Complex, Irvine, CA
I went to another office and I had to get things through. I called the guys and they were very nice and they arrived that day. They passed me the equipment without damaging the equipment. The guys were very professional and service.
Benjamin W.
San Francisco, CA
Movers did a great job, moved without any problems, arrived on time and used all needed packing materials. All my belongings did not fit to the truck and dispatcher found a specious trailer without any problems. The whole experience with this company was totally amazing. Thumbs up!
Joel L.
New York, NY
Fast, friendly and professional. On time! Max and Dima knocked it outta the park. Great attitudes and service.
Vickerz Z.
Laguna Hills, CA
Excellent service. Very efficient, good folks – from first contact to a walk through for an estimate to the fast but careful move out. Plus they were great dealing with me as I kept upping the size of the job!!
Michael S.
New York, NY
I want to thank Gary and Tony for helping us to move. They did a great job moving a huge vanity and so many furniture. I can not thank them enough for helping us few days before Christmas. We are so pleased with their services. I will definitely call them for future business, and I will recommend them to you.
Armita S.
Northwood, Irvine, CA
You guys are super cool! Max and Tony did an excellent job. I've had a bad experience with other movers almost a year ago and was surprised by services from laaks. Efficient and fast. I will certainly use their service once again I decide to move.
Benni P.
San Francisco, CA
I choose laaks Moving services because a friend of mine recommend me this guys. I spoke with Philip and he helped me to do the reservation online. Then Max and dima showed up on time and loaded the truck for a couple hours. I didn't have a lot of stuff, just only one-bedroom place. Most of my belongings we're stored in the garage so it didn't take for movers a lot of time to do the job. Let me give you a tip. try to book movers between 9 to 10 in the morning to avoid traffic between Irvine to Tustin around noon.
Marta R.
Dana Point, CA
Max and Dima were very professional and efficient! They went out of their way to make sure our move was as smooth as possible, and had all the equipment needed to get the job done. They are probably as good as movers come. Would definitely hire them again if I move!
Pascal S.
Los Angeles, CA
I don't move often and I am happy that Laaks Moving services team made this step easy. Very professional and friendly team.
Elias B.
Irvine, CA
I've found Laaks moving service online several weeks ago and requested for the price. In a half an hour I've got a callback and a very courteous gentleman helped me with the scheduled time and the on-time reliability, moving conditions and quote. I hired them. Their prices are very competitive and lower than have other highly rated licensed and insured moving companies. Their customer service is outstanding. Movers arrived on time and worked very hard. The move itself and even disassemble and reassembly both at my last place and the new one was very quick and efficient. Those movers knew what they were doing. Besides, they are friendly and respectful. I will highly recommend them to everyone. I didn't have to worry about any damage to our valuables. The loading and unloading of the truck were carried on carefully and efficiently. They treated furniture as if it was theirs, but without wasting any time. I definitely say that movers are professionals. They made the move go easy.
Nikolas M.
Irvine, CA
Five stars is the truth! I had Max and Mike move my 2 bedroom house in Irvine all the way to San Diego and then distribute them to three separate sites, one of them up stairs. I was nervous since my plan was so complicated but everything ended up in exactly the right spot. They arrived on time, wrapped everything carefully, loaded the truck and beat me to the first drop-off location, a hundred miles south by ten minutes. Watching them work you could tell they were a great team – like athletes – making hard work look effortless and not wasting a step. Plus they were just nice, sensible guys who knew they were on the clock and acted like it – no chatter, no stalling, no two guys doing something one guy could do alone . By the end of the move, I was exhausted and they were still jumping two feet high to get in the back of the truck. My move was exactly as promised – no surprises, no damage, no extra expense.
janet h.
Irvine, CA
We highly recommend Laaks! By far the best experience we have had with a moving company. Right from the start, there was clear and professional communication and they worked with us to reschedule the move at the last minute when a problem arose with access to the new house. On the day, Max, Vadim and Alex did a fantastic job of carefully packing and moving our stuff and getting everything unloaded at a house with a steep driveway and narrow staircase. Nothing was damaged and they worked tirelessly all day. It also ended up costing less than we expected. Thank you!
Jo S.
Altadena, CA
What a amazing experience with these guys, if you are looking for dependable movers to hire, seriously look no further and go with these guys.
They were really fast movers, but they did it all correctly and very respectfully of my stuff. Also they were friendly, hard-working and efficient! While I don't look forward to moving again anytime soon – when I do I will definitely be calling them back without hesitation!! Thank you guys!!!
Vadim G.
Huntington Beach, CA
Excellent service and fair pricing
Ali Y.
Newport Coast, CA
These guys are so awesome! They moved our office building to several different locations and we're so nice/interactive the whole time. Highly recommend using Laaks!
Haylie C.
Mission Viejo, CA
Yuri and Dimitry did a great job helping us move. They got the job done on time, and did it without damaging anything. Highly recommended! Thanks again!
Alvin T.
Cook, IL
Laaks Moving Service is definitely a recommendation. Have hired these guys to help with my relocation to San Diego from Irvine. We have spent much time on it, but it was very well organized and efficient process.
Garry I was very impressed with your professionalism and assistance.
Thank you again!!!
Anna R.
San Diego, CA
They were the best quality and best priced moving service we've ever used! The workers were professional, efficient, friendly, and they enjoyed their job. Kay, Jonas, Denys and Kamil didn't stop and rest or slow down until the job was complete.
Stuart H.
Beaverton, OR
Best moving company ever!! Kamil, Ilya and geenya were amazing!! They came on time and got the JAk job done in a very efficient manner. They also very nice and considering in every way. I am truly grateful. Thank you so much!!
Tariq A.
Seattle, WA
These guys are great! Very professional and efficient. Would recommend them to anybody in need of professional moving service. Thanks guys!!
Zeno V.
Henderson, NV
Great experience with Laaks. Scheduled 3-person team to help me with my local move last week. Professional all-around, from quoting my move to payment. Denys, Pavel, and Sebastian wasted no time getting to work. They were very careful and efficient throughout the move. They got it done in 4 hours, 1 hour less than the estimate. Exceptional service and fairly priced. Glad I went with Laaks!
Curtis W.
Irvine, CA
Max, Alex and Denys are awesome! They moved everything really fast and took great care of our furniture and stuff. Very helpful guys, on-time and accurate. It took 3.5 hours to move our 2 befroom. Highly recommend them!
Natalya S.
Irvine, CA
Denys and Alexandr did a great job moving for us … they know what they are doing and saved me a bunch of time moving mainly furniture about 50 miles from Mission Viejo to Torrance/Palos Verdes
Henry G.
Mission Viejo, CA
What great service. It started with the dispatcher Kay and his superb handling of the scheduling and follow up. Very impressive. The guys assigned to my move were terrific. Max was masterful. He even assisted with furniture placement at my new home and design ideas that really helped, unbelievably talented. Denys and Sebastian handled my furniture expertly. Everything arrived in good condition and they even cooperated with my wife's furniture placement changes. They were all very good at what they do and at truly wonderful prices. Thanks guys from a very happy customer.
Michael W.
Palm Springs, CA
Max and team were great! They showed up on time and didn't stop working until the job was done. All the furniture and items arrived without a scratch. They were very careful with my new wood floors. I would highly recommend them! Their prices were very reasonable. I wouldn't hesitate to use them again!
Tami B.
Redlands, CA
Kay went above and beyond to get us a moving crew on Easter, Sunday when Xpress Moving bailed on us and left us stranded… he took time out of his family gathering to assist us during our time of need and sent 3 amazing guys, Denys, Dillon and Yuriy, and two trucks! These guys were focused, efficient, hardworking, knowledgeable and friendly… even though it was getting very late, they continued to offer assistance in unpacking and setting up our home – outstanding CUSTOMER SERVICE! We will be using them again and will definitely refer them to friends and family. Thanks again Kay for being so compassionate in our time of need… and taking time out of your holiday family gathering to assist us… forever grateful!
Martin Y.
Laguna Hills, CA
Kay, Sebastian and Yuri were exceptionally good! They took so much care and were extremely gentle the entire move. I felt peace of mind and at ease the entire time. Nothing was scratched and everything was done perfectly. They moved very large and heavy items for me. I would highly recommend them.
Lewis H.
Tustin, CA
I highly recommend Laaks Moving Services. We had to change our move date several times, on short notice. Then, when we realized that we needed short-term storage due to a late escrow closing, they found a solution for us. The Laaks team was incredibly flexible, efficient, and careful with our belongings. I would definitely consider Laaks first for future moves.
April S.
Ladera Ranch, CA
Hiring this company was the great decision! I was debating to either have a u-haul track or hire a moving company. I am so glad I called Laaks Moving Services.
The quote I received was very reasonable and I gladly gave up the u-haul idea. On the moving day the guys were on time and did all the work efficiently and professionally. All the delicate furniture was securely wrapped and nothing was damaged in the move.
I was extremely pleased with the service and the pricing. Will definitely call them for my next move. If you are planning to move , give them a call! You will be glad you did.
Nika A.
Aliso Viejo, CA
This is the 3rd time I've used Laaks Moving Services. They're 3 for 3, batting 1000! Excellent, fast, friendly service and very professional movers! Shout out to PAUL, DILLON, and DENYS! All three gentlemen were excellent!!! I highly recommend them. Thanks guys!!!
Robert C.
Irvine, CA
What a great experience from begining to end. I was concerned about cost, and they met my needs, not only easing my mind with cost but packing and moving in a timely manner.Alexander and Dean were very professional, I would have them move me again.
Evy-Lisbeth, Irvine
Evy M.
Fort Collins, CO
Denys and Alex are really helpful! Great experience! Arrived on time and disassembled, assembled, and packed quickly! Very professional! Would like to come back again and do recommend! Thank you very much Denys and Alex!
Thomas L.
Los Angeles, CA
We called around to 12 different places before moving forward with Gary because he was super nice, attentive and spot on with his calculations. Amazing, is all I can say about these guys! We were reasonably wary of companies in the moving industry, as so many have a reputation of either incompetence or near fraudulent pricing practices.
Al M.
San Diego, CA
Best moving company!!! Alex and Max were the best! We were on a 3 hour time crunch and they were so efficient, fast, and diligent with the move.
We had anticipated the move taking longer than expected as we were downgrading from a large two bedroom apartment to a one bedroom and they were very quick to access, analyze, and utilize all of our time.
We would use this company again in a heartbeat! Thank you again Alex and Max, we will be calling again 🙂
-happy customer!
Amber H.
Yorba Linda, CA
Laaks Moving Services were by far the best movers we could have hired for our move from Los Angeles to Palm Springs. Their service from their initial quote to our move in could not have been better. Excellent communication, speed, the care they took, great. The three men, Dennis, Alex, and Alexander were fast, professional, and helpful. I cant say enough about these guys. Oh and BTW I'm a big pain in the ass to please. Thank you.
Bob T.
Palm Springs, CA
These guys were phenomenal! They showed up on time, had a great game plan, and got the job done with professionalism and fairly quickly as well.
The three guys that helped me move were Max, Dennis, and Alex. Three great guys that if I had to move again I would request them personally to do my move a second time.
I would recommend Laaks to anyone seeking a great company to assist in the dreadful task of moving ones house. The only thing I may do different next time is get a fourth guy to help out, but three worked just as well.
Sincerely,
-A happy customer!
Fabio B.
Rancho Santa Margarita, CA
Paul, Dennis and Oleg were very fast and professional with moving all of our stuff. I r8 8/8 m8!
Tyler B.
Irvine, CA
Amazing experience with Denis and Alexey who moved my whole house today in Aliso Viejo.
Thank you, guys!
Olga V.
Pacific Palisades, CA
Such a good company. Working fast and professional, all delicate furniture was wrapped and secure before taking them out.Nothing was damaged in the end ,even thin glasd dining table top.
Denys S.
Lake Forest, CA
Very professional.
The guys worked efficiently. No time wasted. They knew what they were doing and how to do it the best way.
They were supposed to be at my place between 9 and 10 am and they showed up at 9.10 am!
Good communication and job well done.
Lyubov K.
Irvine, CA
These guys are the best. Reliable, nice, they will take care of your furniture and affordable.
Chan P.
Irvine, CA
We had a difficult, 12 hour move. Hundreds of boxes, lots of heavy furniture including a square grand piano. The four Laaks movers, Yuri, another Yuri and two others were extremely efficient and knowledgeable about how to move large, heavy furniture. They were also very polite. The cost was very reasonable. The service excellent. I could not recommend this company more.
Neil W.
Central LA, Los Angeles, CA
We were so relieved and impressed with the courtesy, speed and professionalism of our movers Alex and Alexandr. They treated our belongings as if they were their own.
Patricia H.
Placentia, CA
This is my first time using a moving company and it's to relocate a block down the street. Gary scheduled my appointment and Alexander and Sasha pick up furnitures at my other home before coming to the subject property. They did not spare any time and moved my entire two bedroom worth of things in under 4 hours. Highly recommend.
Sdzhngy Y.
Irvine, CA
I normally don't write reviews for anything, but this time it's a MUST! Such a great work. I called few places before I picked laaks and I am very happy I went with them. They were fast and very careful with all my stuff. Addressed all my worries and concerns ( I was worried about few fragile lamps). My move was a breather… if I ever need to move again I am calling these guys. A+ service thank you Laaks!
Galina L.
Laguna Beach, CA
Thank you LAAKS moving service and your movers for great job! They saved my time, treated my furniture!
This crew very professional.
I really had a great experience with them!
Dariya B.
Pioneertown, CA
These guys are professional and did a great job moving all our junk!
Luke S.
Brookfield, WI
Ask for Gary, he's the man! Awesome service with a great team that takes good care of their customers. We called around to 12 different places before moving forward with Gary because he was super nice, attentive and spot on with his calculations.
If you need help with moving, look no further. Call Gary and ask for a quote and to help you move.
You won't be sorry!!
Yu W.
Sioux Falls, SD
Very positive experience with the move. The workers were fast and efficient, and very careful with our possessions. Enjoyed their polite and efficient manner. Excellent!!
Paul B.
Temecula, CA
The movers were on time , extreme care to not cause damage , and put in a full day of work. Would give them high praise and recommend . A+A+A+
John H.
Palm Desert, CA
Laak moving crew were very professional, on time, and quick. They moved large items after wrapping everything. Nothing got scratched. I really had a great experience with them. It was easy setting up a date for our moving date.
Thank you so much.
oma s.
Los Altos, CA
This moving company is amazing Alex and Aleks are so professional and quick. I defenetly suggest these two guys for your moving
Patricia V.
Nick and Ivan are two great movers.
They saved me a ton of time. They treated my furniture as if it was theirs. They worked hard and fast. Didn't waste time. The next time in need help moving I will request these to gentlemen.
Thanks
Bernard R.