Choosing a good moving company is a challenge, and the task becomes even more complicated when it comes to a long-distance move or cross-state relocation. Although there are many long-distance moving companies in the market, far from all of them can deliver top-notch quality service. But how to distinguish a professional mover? What to keep your focus on when evaluating the service quality of a moving company? Let's check these all together further in this post.
Trusted Cross State Movers — Key Selection Criteria
The problem with choosing a moving company is that most companies offer similar services, rates, and terms. In fact, not all of them stick to their marketing claims. And you have no right to make a mistake — an unscrupulous carrier can not only miss the deadlines but also damage your property. What to look for to minimize the risk when moving a house to a new location? Here are some tips and key selection criteria to be guided by:
Company reputation — This is the main thing to consider. It is very risky to sign an agreement with one-day companies. The absence of a legal address and a company's website is a reason to be wary;
Experience — It is good if the company has been in the market for several years and can boast of its successes. It is also a good sign if a moving company does not hide information about its fleet and employees;
Customer reviews — Do not be lazy to check customer reviews on dedicated platforms and forums, not just on the company's website. Thus, you will get to know about service quality that you can count on as well as real customer experience;
Service agreement terms and conditions — Make sure that the company is ready to sign a service agreement and outline all the terms, conditions, risks, and financial coverage in the document. Otherwise, ordering the transportation of things is risky. What happens if cross state movers damage the furniture? Who will be responsible if the move is delayed? A formal agreement will help prevent or quickly resolve such problems;
Truck fleet — It is highly recommended to give preference to a company that has its own vehicle fleet. Thanks to this, you do not have to overpay for the services of intermediaries who provide trucks for rent;
US state coverage — If you need to perform an out-of-state move, then you need to make sure that the company "supports" and can reach the target destination. Otherwise, it is not smart to pay for its services, right?
If you find several moving companies that suit you according to all the above criteria, compare the range of services (packaging delivery, free visit of an appraiser, etc.). Ask about their rates and conditions for order fulfillment. This way you can choose the best option.
Professional Moving Companies for an Affordable Move
You may be thinking about how a move can be affordable when it is run by a company, and you have to pay for their services. In fact, hiring a moving company can save you a bomb, especially when it comes to a distant move or out-of-state relocation. What can you save on when escorting to the services of a moving company:
You can move all your belongings in one go. There is no need to rent a couple of trucks and overpay for their services. A professional moving company will offer you a vehicle with a carrying capacity that meets your needs;
Your property won't be damaged. Professional moving companies use special packaging materials and equipment to carry and move any type of items from large-scale cabinets to mirrors and fragile installations. So there is no reason for you to worry about something from your moving packing checklist being broken or damaged. Otherwise, you can count on financial compensation;
You won't be late. Time is money, and some delays can cost you too much. When paying for moving services, you can rest assured about the agreed timing. As a rule, you won't get the exact time and date. But you will definitely agree on a specific deadline, which will never be failed;
You know the exact price you will pay. When signing a service agreement with a moving company, you will get a full list of services that you are charged for. No extra dime should be paid from your pocket. This will help you make the necessary calculations for your future planning.
Besides that, when dealing with trusted companies, you can count on help from managers when it comes to preparing documents or advising on the formal side of the relocation procedure. What is more, you can also get a price quote of the projected price that you will have to pay based on your relocation needs. A manager will do all the calculations and provide a quote for free.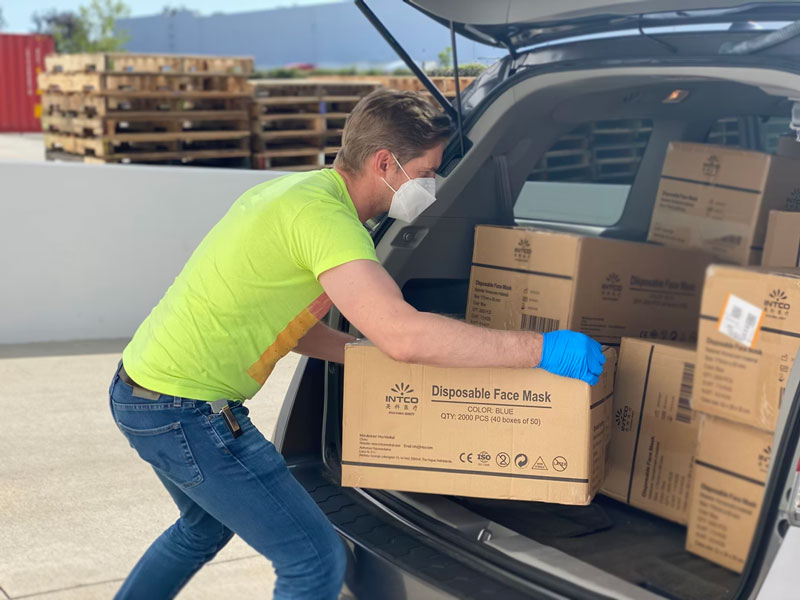 Why Laaks Movers?
The moving market is overcrowded; there are hundreds of companies ready to assist with any type of move. And you may be wondering what makes Laaks Movers so special, and why you should give preference to this company. You are right — the competition in the market is rather tough, but we are ready to cope with it by offering more than just a premium-class relocation moving service:
All-in-one service — Laaks Movers will pack, load, move, and unpack your precious stuff. If you need to have your items to be stored, we can help you with that as well;
Professional staff — We hire only the best movers and drivers; all of them have passed special training programs;
Professional packaging material & equipment — We use only professional material and equipment when packing and carrying your items. So the risk of any damage is equal to zero;
Own fleet — We do not rent trucks from other companies but have our own fleet of vehicles of varying capacity;
All-covering service agreement — We cover all service terms, risks, and conditions in an agreement that we sign with our customers.
It is easy to get a price quote with Laaks Movers. You just need to give us a call, answer a couple of questions, and our managers will provide you with an accurate price quote.